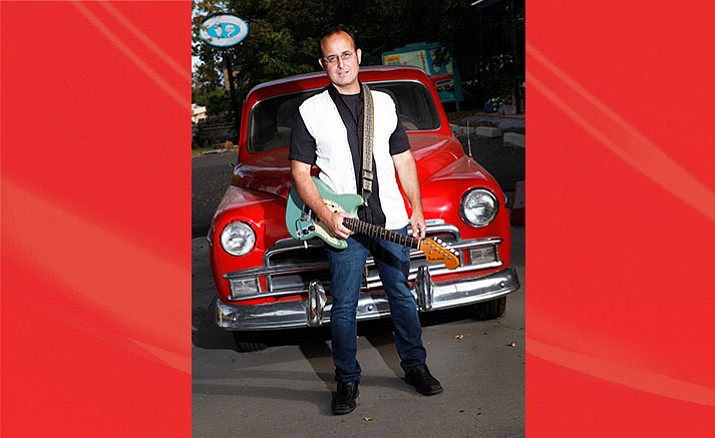 ---
---
Ignacio Mesa, proprietor of Clear Creek Vineyard and Winery will be hosting music events during Saturday afternoons of each month. 
Clear Creek is one of only two existing estate wineries in the Verde Valley. This means Ignacio grows and manufactures only his own grapes which are grown on his land.
Clear Creek is home of Rio Claro Wines. His wines have consistently been given top ratings. In the comfortably quaint wine tasting room, George and Barbara will be there Thursdays through Sundays from 11 a.m. to 5 p.m. to assist you in finding your favorite wine. Please come join us in this relaxed and friendly beautiful setting.
Randy J., a well know musician from Sedona, will be performing at our first music event. He will perform for you on Feb. 3 from 2-4 p.m. It will be an outside event.
Randy J. is originally from Orlando, Florida. He began his career as a composer for film and T.V. in Los Angeles. Randy J. founded a surf rock band called the "Tarantulas." Randy's musical styles include: Jazz, Flamenco, 1960s Surf Music, Swing and Rockabilly. He is an amazing musician. Randy also teaches children and adults guitar. As a solo performer Randy uses a two-guitar technique and classical guitar.  
Some of Randy's credits include: Music for the film trailer of A Perfect World; music for the film trailer of Unforgiven; music for the Cars 2 film trailer; music for the HBO special 24/7; four solo album releases, and 5 album releases with the Tarantulas. 
We know you will be amazed at his talent.
Opening for Randy J. will be Mike Gribauskas. Mike will play from 11 a.m. to noon. 12. Mike is from Massachusetts where he was an instructor at the Worcester Polytechnic Institute. Mike played in rock bands in New England and jazz bands for 12 years. He has a unique style of playing great songs from the 30s, 40s, 50s as well as contemporary favorites.
Ignacio welcomes you to "Saturday Afternoon Wine and Music." Come enjoy the  great wine, music, and beauty of Clear Creek vineyard and winery. The address is 4053 E. State Route 260 in Camp Verde.
Although we love children and pets, we respectfully request that you will understand it is an area that cannot accommodate them. Trained licensed service dogs only.           
Performers interested in playing at Clear Creek Vineyard and Winery may contact Debra at shay639roselyn@gmail.com.