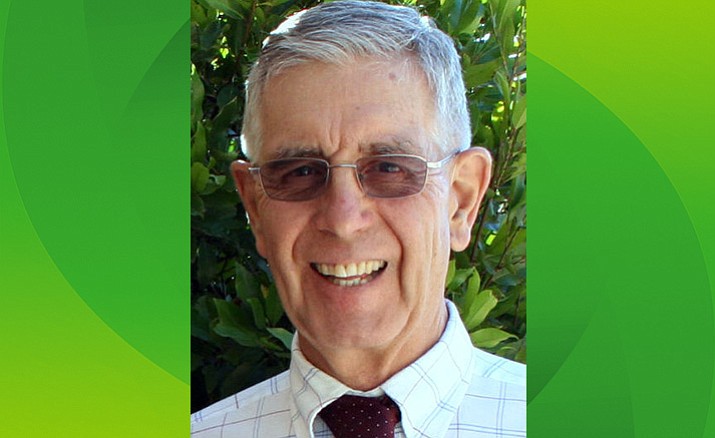 Originally Published: July 17, 2018 12:31 p.m.
Clarkdale recently opted to co-locate its municipal magistrate court with the Verde Valley Justice Court. Would you support such a merger between the Cottonwood and Magistrate Court and local Justice Court?
Without more information, I would oppose co-location. I would like to qualify that answer by saying that the current council may have information that I do not have. The current council seems to believe that all three courts can be located in our court building. I would want studies, or some other evidence, that would show there is enough room to accommodate this move.

Judge Lundy of the Verde Valley Justice Court said he is comfortable with handling all three courts and does not believe this would overload him or prevent him from providing fair and timely hearings to anyone. Again, I would want studies, or some other evidence, to support Judge Lundy's claim before approving the co-location.
However, if I were shown evidence that all three courts could be successfully combined into Cottonwood's court facilities I would support that scenario because I believe it would save Cottonwood money.
Are there other Cottonwood municipal services that should be contracted through the county or provided as a shared service with another area municipality? Please explain your answer.
I do not think so. However, I would add the same qualifier as above. With more information than what is available to me now, I might have a different answer.

Currently, the city provides public transportation through the CAT and LYNX bus systems. LYNX provides transportation to and from Sedona, while CAT provides bus transportation to Cottonwood and parts of Verde Village. Sedona and the County provide partial funding for both of these transportation systems but it may not be adequate to cover the costs. Experience has taught us that we can provide the city's services to city residents more efficiently than contracting with, or sharing with, the county or another municipality.

Past attempts for Cottonwood to work with others have resulted in the other entity trying to take control of the service or reduce the service we provide while increasing the expense to the city.
Do you favor an annexation of Verde Village and/or Verde Santa Fe into the City of Cottonwood? Why/Why not? What role should the city play in a proposed annexation?
Until the division among the residents of those areas is resolved, I would oppose annexation.
The city should remain neutral taking no action on a proposed annexation until approached by property owners of the areas that might desire annexation.
Annexation is a lengthy, very public, and somewhat complicated legal process that must be initiated by the property owners desiring annexation. It cannot happen "in the dark of the night."
If property owners from either (or both) of these communities were to approach the city with a legally qualified request for annexation, I would insist on some protections for Cottonwood residents regarding added infrastructure and service costs, possible added social and political distress created by adding more new residents than Cottonwood currently has, and other potential consequences.
There could also be benefits to Cottonwood by annexation. The pros and the cons would have to be carefully considered at that time.