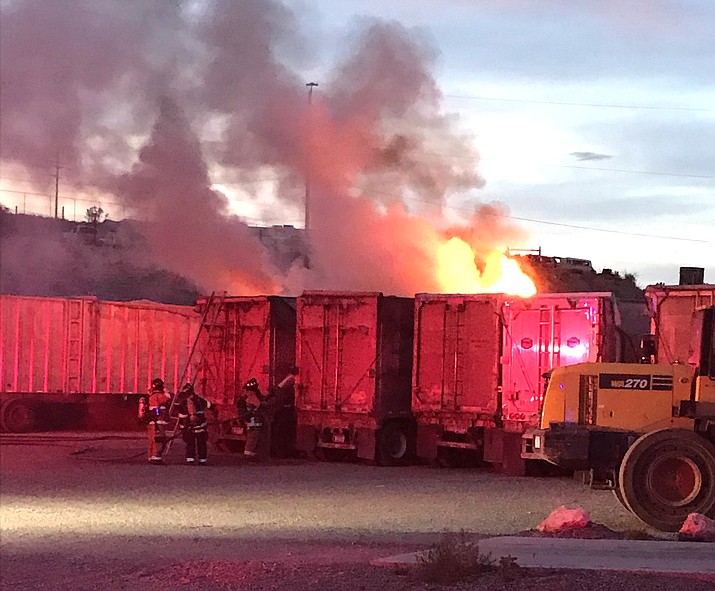 Originally Published: July 21, 2018 8:13 a.m.
RIMROCK – Friday at about 7:43 p.m., Copper Canyon Fire and Medical responded to a commercial fire in Rimrock.
Upon arrival, explained Copper Canyon Battalion Chief Steve Sarkesian, crews found a semi-trailer loaded with household trash fully involved in fire. Crews were unable to open the trailers due to how they were designed so the fire had to be extinguished by standing on the trailer next to the one on fire, said Sarkesian.
The battalion chief said additional resources were called from Verde Valley Fire and Sedona fire to assist. In all, all there were three engine companies, three water tenders and an ambulance on scene.
The fire was quickly controlled and it took about two hours to overhaul the remaining smoldering product.
The cause of the fire is unknown at this time, said Sarkesian.

Information provided by Copper Canyon Fire and Medical