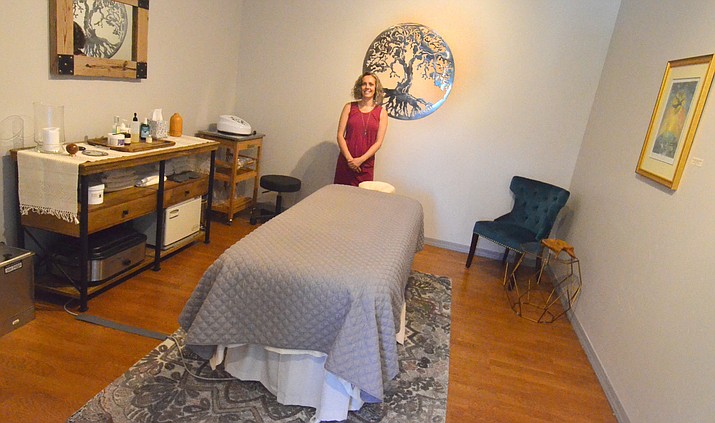 Originally Published: June 5, 2018 11:23 a.m.
"From the warm sands of Nantucket to the Red Rocks of Sedona," Kim Bettincourt explains that she is bringing 11 years of experience in Wellness, Massage Therapy, CranioSacral Therapy, Reiki and ACE Therapeutic Cupping to her new "Vital Essence" retreat in Old Town Cottonwood.
After running a wellness practice on Nantucket Island for five years, Bettincourt and her husband decided to relocate to Old Town Cottonwood.
Bettincourt and her husband, William Desmond, relocated to Arizona in October, 2017 and made the Verde Valley their home.

Desmond is not involved in day-to-day operations, but he is a talented carpenter who remodeled the business, which is above the courtyard of the Red Rooster in the 900 block of North Main Street in Old Town.
Vital Essence is described as a day spa and boutique offering massage therapy, alternative healing and counseling and skincare.
"Our boutique offers organic, wildcrafted skin/body care products, essential oils, handmade jewelry and art.," said Bettincourt.
Call 435-513-1421. 903 N Main St. Sunday 11-5 / Monday through Friday 10-7 / Saturday 9-6