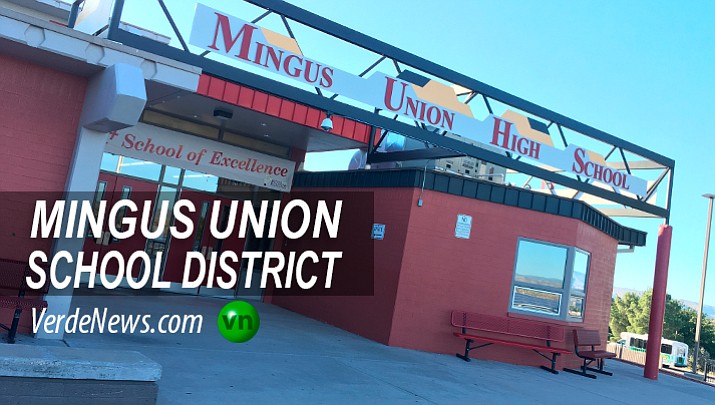 Originally Published: June 12, 2018 3:09 p.m.
COTTONWOOD – Thursday, the Mingus Union School Board is expected to approve the district's preliminary budget for fiscal year 2018-2019.
At the board's May 17 meeting, the board approved recommendations by the district's salary and benefits committee to increase certified 10-month staff – teachers and counselors – by 10 percent, and to increase the wages of its classified hourly personnel by 9 percent.
At this time, the proposed budget for fiscal year 2018-2019 is not on the school district's website. The district is to post a copy of the agenda no less than 24 hours before the meeting, though board packet materials for the June 14 meeting will be available 24 hours in advance of the meeting at the district's office.
The agenda can be found at www.mingusunion.com/Governing_Board.
Also Thursday, the Mingus Union School Board will also discuss the following items:
• Possible draft of an 'open letter to the community' statement on unification/consolidation;
• Possible increase of school lunches from $2.70 to $2.80;
• Possible approval of a speech and debate team, German club and unified sports program.
The Mingus Union School Board could also go into executive session to discuss personnel matters.
Thursday, the Mingus Union High School District Governing Board will meet at 6 p.m. at the school's library. Mingus Union is located at 1801 E. Fir St. in Cottonwood. Call (928) 634-0580 for more information.
-- Follow Bill Helm on Twitter @BillHelm42