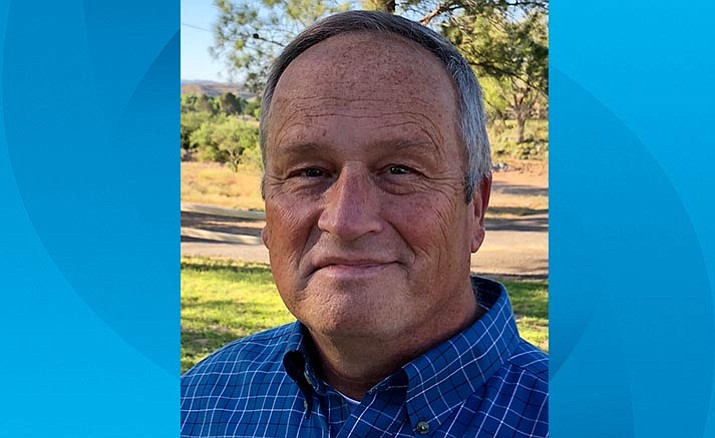 Originally Published: June 16, 2018 4:25 p.m.
• Years in AZ/Verde Valley: 4
• Education:  BA, Sociology, University of the State of NY, 1992
• Professional and Military History Joined the Army in Aug 1974, served through Oct 1978 in the Military Police. Joined NY Army National Guard in 1979. Commissioned Second Lieutenant, Field Artillery in 1980.  Returned to active duty in 1986 and retired at the rank of Major in 1994. 
Civilian: Federal Police Officer 1979 to 1982.  Town of Plattekill NY police officer 1982 to 1983.  IRS Agent, Manhattan District, NY 1983 to 1986. Probation Officer, Monroe County (Rochester) NY 1996 to 2004).
• Elective and Advisory History:  None
• Civic Involvement and Organizations: American Legion, Disabled American Veterans, Genesee Region (NY) Crime Prevention Council, Board Member of Camp Verde Library Endowment Board and Camp Verde Community Church, Bellringer for Salvation Army, Volunteer at CV Marshal's Office. 
Camp Verde now has a new library and soon will have a new sports complex. What do you view as the other major municipal needs of Camp Verde. Where should they be located? How should they be paid for?
Our new library is a tremendous asset for our community.  The staff and volunteers there do incredible work creating and running programs for our children and our adults. There are some who feel that the library's cost was too extravagant but I'm not sure about that. I believe that as the facility is used by more and more people, and as more great programs and activities come into being, the true value of this investment will become readily apparent. 
Likewise, the development of the sports complex will in time prove to be worth the investment. We need more recreation opportunities for the youth (and adults!)  I envision the sports complex as providing a solid foundation on which to build many more fun and healthy activities. 
With that being said, I think we now need to carefully consider any proposals for large, expensive projects.  The town has taken on considerable debt to bring these beautiful facilities into existence. I want to be very careful with the taxpayers' money, and as a general principle I am opposed to increases in taxes and fees.  
How would you characterize the operations of Camp Verde's town government? What are the town's strengths and what are its most noticeable weaknesses?
Camp Verde has a solid cadre of talented, hard-working employees. The town exists in an extraordinarily beautiful setting and is a safe and attractive place to raise a family in or retire to. While listening to my friends and neighbors, I have often heard it said that our town sorely needs more good paying jobs and additional affordable housing.  We have a wonderful heritage here with our farming and ranching communities, as well as our military history. I think we need to keep that heritage and history alive as our town continues to grow. The story of our past is one of the factors that led my wife and I to make this town our home. 
A young father recently remarked to me that he wants Camp Verde to become a town where his children have reasons to stay and raise their own families. I agree with him completely.
What involvement have you had with the Town of Camp Verde, and/or specific town issues, in the past, and how does that experience best qualify you to serve the citizens of Camp Verde?  
Having been here just 4 years, I am a relative newcomer to Arizona and to Camp Verde.  I've never before been a candidate for public office. After spending both my military and civilian careers in public service, I continue to feel the need to give something back to my community. The positions I held over the years led me to assignments at the federal, state, county and municipal levels of government. These assignments also provided me the privilege of living in and visiting many places across this great country, in Europe, and in the Caribbean. 
My 12 years of active military service and 8 years in the guard and reserve, along with 18 years in civilian law enforcement have afforded me a great deal of training and experience at many levels of government. I am now fully retired.  A little TOO retired, perhaps. I know I have more to give, and I want to offer my time and talents to my fellow citizens here in Camp Verde.