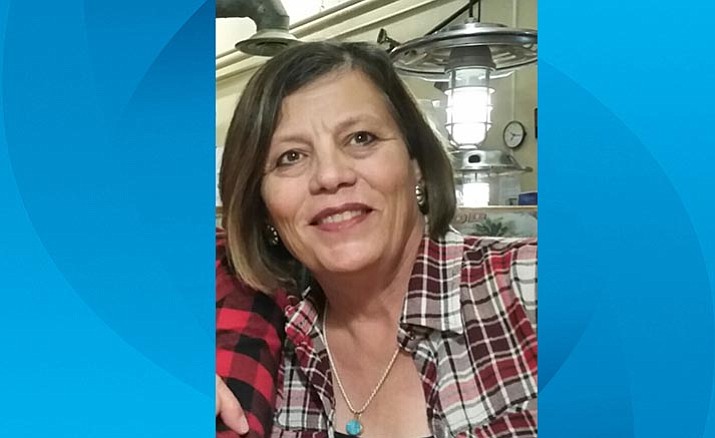 Originally Published: June 16, 2018 4:15 p.m.
• Age: 61
• Years in AZ/Verde Valley: I was born in Prescott and have lived in Arizona my entire life except for a five-year stint in Idaho. I have four children that all graduated from Camp Verde High School and am the proud grandmother of seven.
• Education: 1999 graduated from Prescott College with a degree in Secondary Education. Montessori certified. Arizona State certified to teach K-12.
• Professional and Military History 1999-Montessori teacher. 2007-2018-Teacher at American Heritage Academy . Currently substituting
• Elective and Advisory History: 2007-2009 Served as chairman of the Parks and Recreation commission. 2009 to present-Served as councilor on the Camp Verde Town Council.
• Civic Involvement and Organizations: ESL Teacher for the Camp Verde GED program. Volunteer for all Town functions. Big Sister.
Camp Verde now has a new library and soon will have a new sports complex. What do you view as the other major municipal needs of Camp Verde. Where should they be located? How should they be paid for?
I believe our job is to complete the many commitments that we have made to the public. Right now, we are working on 5 parks: Parson's Park, Homestead Park, Camp Verde Sports Complex, Verde Lakes Park, Rezzonico Park.
We have acquired the Circle K property and need to do the transportation realignment at that intersection.

We need to continue to work on stormwater requirements, repaving and repairing our roads, general maintenance on existing buildings and providing services to the community, financing the Marshal's Office, swimming pool and other recreational programs for the community.
However, I would like to see the Town acquire the water company in the future. At that time we would look at ways to finance that purchase. Right now we need to finish all that's been started.
How would you characterize the operations of Camp Verde's town government? What are the town's strengths and what are its most noticeable weaknesses?
We have made great strides in improving transparency from the town to its citizens, from finances to making information available to our citizens on all issues decided upon.
Just within the last five years, our community has built a new library, a new medical center; we have numerous parks, a well respected Marshall's office, a new court building that utilized existing space at Town Hall. There have, also, been improvements on 260, as well as infrastructure improvements during construction of the new roadway to attract new business.
One of our weaknesses is in public perception. Many citizens believe we need to do more, quicker. There will always be more to do, ways of doing things better and more effectively. That's why I would encourage citizen involvement in the process of decision making for the Town of Camp Verde.
What involvement have you had with the Town of Camp Verde, and/or specific town issues, in the past, and how does that experience best qualify you to serve the citizens of Camp Verde?  
I became involved in Camp Verde politics three years before I ran for office. My central issue was the development of Rezzonico Park. I wanted the neighborhoods' voices to be heard as the town worked to develop the park. I was a vocal proponent of the library remaining in the Blackbridge neighborhood and being developed in conjunction with the park.
Therefore, I began attending council meetings religiously. I sat in the back row and got up and spoke when I felt it necessary.

I came to know the issues that Camp Verde faced in the good times and later the problems with the financial downturn of the recession.
I am running so that all the progress we've made as a community will continue and the projects that we have committed to will be finished. My history with the Town is definitely an asset as we cannot get to where we are going unless we know where we've been.