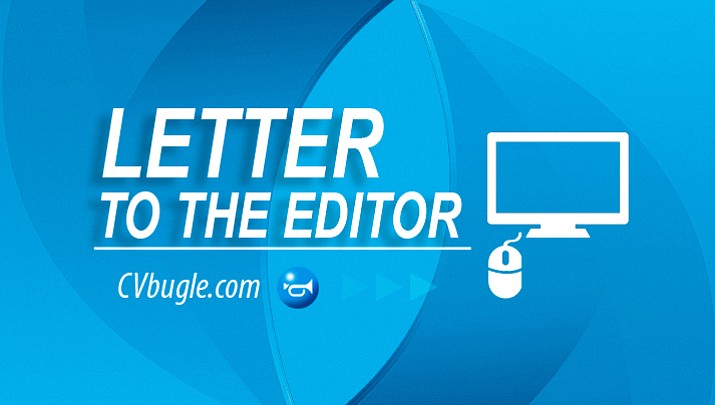 Originally Published: June 16, 2018 12:05 p.m.
Editor:
My name is Gail Wetzel. I have two granddaughters who attend Camp Verde High School and a granddaughter in the elementary school and one in the middle school.
The thought of losing Mr. Douvikas is heart breaking. Mr. Douvikas is the most caring and compassionate principal I have ever met. He cares about the well-being of every student in that school. He encourages them, he listens to what they have to say. He is a mediator when needed and doesn't judge or put down anyone. He senses when a student is upset or struggling with an issue, and he is right there to help or just listen.
High school is a very challenging time for kids. It's full of stress preparing for their futures. What other principal goes into classrooms and encourages kids when they have tests. This man sits down and takes tests with these kids to show them he is there for them. I have never heard of any other principal anywhere caring for students like this amazing man. 
Something is wrong here. I feel there is a personal vendetta here and that those wanting to remove Mr. Douvikas from the high school it's based on personal reasons and they aren't looking at the big picture of how losing this man is going to affect the kids.
Don't the kids matter? This should be about the students and what's best for them. Nobody is giving a reason for removing Mr. Douvikas as high school principal. Sounds like it's a personal thing where Mr. Howe is concerned. The community and the students have had no say in any of this. Students wanted to walk out of classes to show their support and have their voices heard for Mr. Douvikas, but were shot down and threatened with being slapped with truancy.
It's a shame that the ones who would be the most affected had to remain silent.
Gail Wetzel
Camp Verde