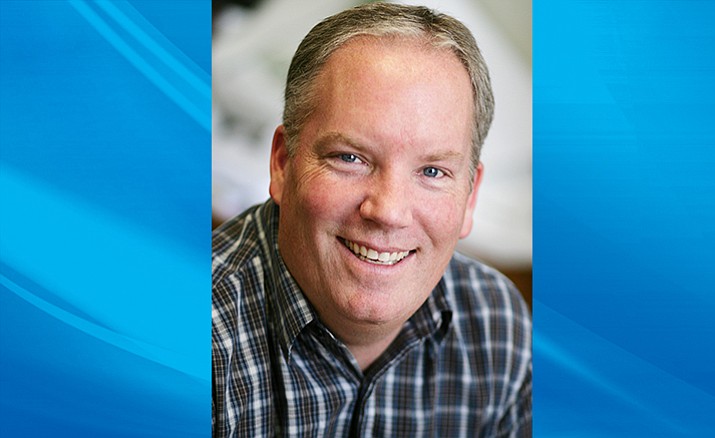 Originally Published: June 19, 2018 2:26 p.m.
CAMP VERDE – After close to two years of discussions and considerations, the Camp Verde Town Council could approve a five-year contract for Russ Martin to continue as town manager.
For Martin, who's been on the job since August 2010, it's a "mutual" desire to stay in Camp Verde.
"I want to see my kids graduate from here," Martin said.
For Martin, being "fiscally responsible" has been key to his tenure with Camp Verde.
"Everything we do is with a keen eye toward using public funds in a conservative way," said Martin, who pointed out that being "fiscally responsible" also means "looking for savings in the process" and "being efficient in a standardized way."
"When we take a dollar in, we try to use it to the best advantage of our citizens," Martin said. "We're always thinking ahead."
In the next few years, Martin said focusing on basic services, basic infrastructure and "getting back to basics in a lot of ways" are priorities for the town.
"With wastewater and streets, making sure we have the infrastructure," Martin said. "Market the town's ability to have a good economic base, a job base, not only revenue to the town, but also good jobs in the community."
If Martin fulfills the terms of the contract, he would have been in Camp Verde about 13 years.
"Hopefully what we're doing here is worthy of a contract," he said.
It's been almost two years since council first discussed making Martin a contracted employee. According to the town manager, it's important that the contract be aligned "with the community that council represents, and that I work for."
In previous jobs as town manager, Martin said he has worked under a contract.
On three separate occasions, Camp Verde has employed a town manager with a contract.
According to the contract posted in council's June 20 agenda, Martin would be paid $127,000 in the first year of the agreement.
The contract also states that the town also agrees to a $4,000 increase in base salary "upon verification of ICMA City Manager credentialing effective the next pay period following receipt of the certificate."
"On or about" Aug. 9, 2020, Martin would receive a $5,000 bonus for being employed with the Town of Camp Verde for 10 years.
The contract also states that the annual base salary "may be increased or decreased each year, effective on the anniversary date, by the same cost of living increase or decrease factor as applicable to all town employees.
"In addition, from time to time during the period this agreement is in effect, the council may, within its sole discretion, grant the town manager such increases in salary as the council deems appropriate, if any."
-- Follow Bill Helm on Twitter @BillHelm42