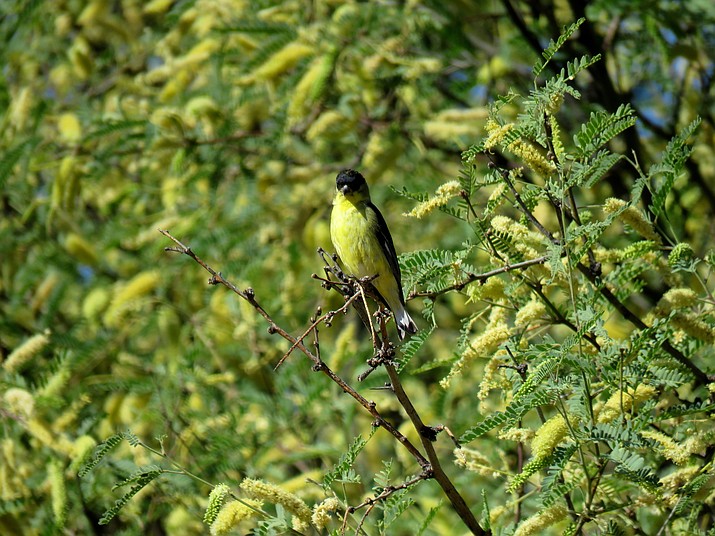 Originally Published: June 20, 2018 10:31 a.m.
Spring is the time for color, and in Arizona, that color is more often than not yellow. We see it abundantly in our flowers and our birds. Whether that's by coincidence or by design, I don't know, but yellow in all its manifestations certainly catches the eye. Here a goldfinch rests on the branch of a mesquite tree, blending in quite well with the long, yellow blossoms of the mesquite.
Melissa Bowersock is a photographer and multi-genre author with multiple novels and non-fiction titles to her credit. For more information, visit her web page at www.newmoonrising.net.
More like this story