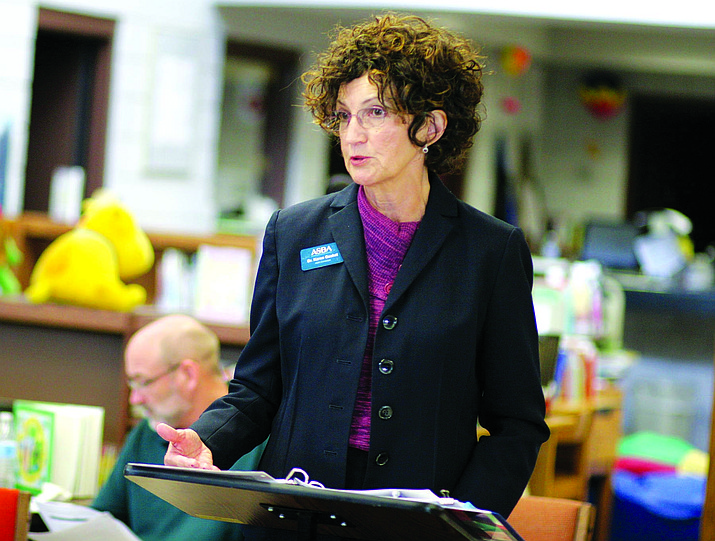 Originally Published: March 1, 2018 1:03 p.m.
Tentative superintendent search timeline
Should the Camp Verde school board enter into an agreement with ASBA to find a superintendent for the 2018-2019 school year, the following is a tentative timeline as established Tuesday by both ASBA and the Camp Verde school board:
• Feb. 27 – First Board meeting: approve contract, develop advertising document, etc.
• March 2 – e-Survey opens
• March 9 – Post position
• March 23 – e-Survey closes
• March 27 – Second Board Meeting: review e-Survey results
• March 27 –Community and leadership forum if desired
• April 3 – Close position
• April 24 – Third Board meeting: Applicant paper screening, 4-8 hours
• May 1 – Fourth Board meeting: Initial Interviews, 6-8 hours
• May 7 – Fifth Board meeting: Final Interviews, 3-4 hours; and Community Interviews, 1-2 hours
• May 7 – Final Board Meeting: selection of final candidate
• After May 7 – Board enters into negotiations with the final candidate
• July 1 – New Superintendent comes begins contract
-- Follow Bill Helm on Twitter @BillHelm42
CAMP VERDE – No matter who Camp Verde Unified School District's next superintendent is, the governing board members decided Tuesday that they need to have a plan – and they need to have it as soon as possible.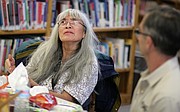 "I am concerned. I look at the time table; I'd like to be moving as quickly as we can," CVUSD board member Helen Freeman said as Dr. Karen Gasket spent more than two hours Tuesday saying what Arizona School Boards Association could do for the district as its superintendent search resource.
Dr. Gasket, a leadership consultant for ASBA, reviewed roles and responsibilities of both the association and of the district as Camp Verde schools looks to find a permanent replacement for Dr. Dennis Goodwin, whose contract expires on June 30.
The district – with Dr. Gasket's help – also compiled a search timeline in the event that Arizona School Boards Association would immediately begin the search.
Cost of service, e-surveys, stakeholder investment and position advertisement were also topics Dr. Gasket discussed with the board.
More like this story