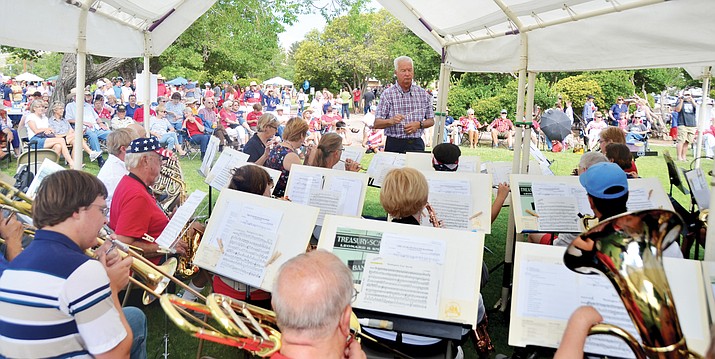 Originally Published: March 3, 2018 1:54 p.m.
The Cottonwood Community Band will bring its music to you by presenting three concerts in three Verde Valley locations under the direction of Dr. Sy Brandon.  
The first two concerts will be in March with the musical theme "Americana", featuring well-known songs from America's cultural roots as well as some more contemporary material by American composers.
The first performance will be on Sunday, March 18, 3 p.m., at the Rock of Ages Lutheran Church located on Dry Creek Road in Sedona.  The program will be repeated in Camp Verde on Sunday March 25, 3 p.m., at the Phillip England Performing Arts Center on Camp Lincoln Road.
The theme for the band's third spring concert is "Around the World", and will feature music from all corners of the world.  This performance will take place at the Cottonwood Recreation Center on Sunday, May 20, at 3 p.m.
First-timers at our concerts have remarked, "What a great performance, if we had known the band was that good, we would not have missed previous concerts.  We will definitely be back".
These concerts will be the debut of Dr. Brandon conducting the band and will be the first time that the band has presented two separate musical programs in the same season, so mark your calendars now and plan to catch both programs.
As always, Cottonwood Community Band performances are free of charge, but the band gratefully accepts your voluntary donations in support of their activities.
More like this story