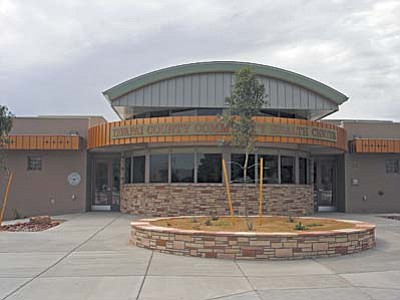 Originally Published: March 8, 2018 11:52 a.m.
Yavapai County Community Health Services, has won the 2017 Quality Improvement Award from the Department of Health and Human Services.

George Sigounas, an Administrator at the Department of Health and Human Services said the CHCY achieved the best overall clinical performance among all health centers.
It placed in the top 30 percent of the adjusted quartile rankings for Clinical Quality Measures, Sigounas said.
Sharon Rickman, the Community Health Center of Yavapai Director said CHCY is led by a devoted group of providers.
"We are very pleased to accept this award on behalf of our patients," she said.
The CHCY offers comprehensive primary care services to the people of Yavapai County, including family practice, pediatrics, dental, behavioral health, and family planning.

A sliding fee discount program is available. CHCY's Well Woman HealthCheck program provides breast and cervical cancer screening for uninsured and underinsured women through the CHCY clinics.
For more information about the CHCY go to www.CHCY.info
More like this story