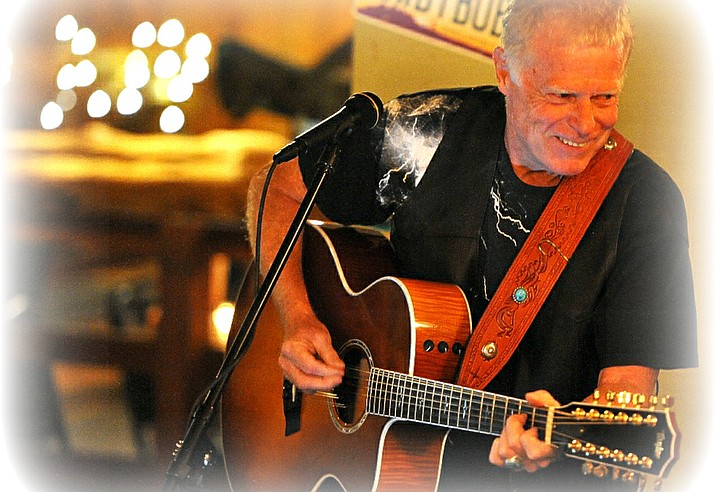 ---
---
The Grasshopper Grill, at the corner of Page Springs and Cornville Roads, this week features live entertainment Tuesday and Thursday through Saturday. Starting at 5:30 p.m., the region's most popular and talented singers, songwriters, instrumentalists and bands cycle through this locals' favorite Cornville restaurant and bar.
The entertainment week kicks off Tuesdays with the relaxed style of Rick Busbea, offering up a great mix with a focus on covering favorites like Kenny Chesney and Jimmy Buffet. Not to be limited, however. Rick fears no genre and can be counted on to fill a wide range of requests.
Often, Busbea features a guest artist that shares a good deal of the limelight. With a winning smile and easy going personality, Rick's presentation goes down easy and stays with you through the night.
Thursday, March 15th, Steve Estes brings his Roots to Rock – Marley to Merle stylings to town. Known also for his work on 6 and 12-string guitars, and his fronting the popular trio Thunder & Lightnin', Steve's vocal styling, audience engagement, and vast range of musical styles attracts a loyal following. Blues, rock, folk, reggae, roots, bluegrass, country and alternative.
Both Friday and Saturday March 16th and 17th, Harry O takes center stage for this St. Patrick's Day weekend at The Grasshopper Grill. Known for his soul and blues bent, Harry O's brand is one that separates the good from the great. That being the capacity to light up the room with his personality alone.
The Grasshopper Grill is open from 11:00 A.M. to 9:00 P.M. daily, located at 1160 S. Page Springs Road, Cornville. (928) 649-9211