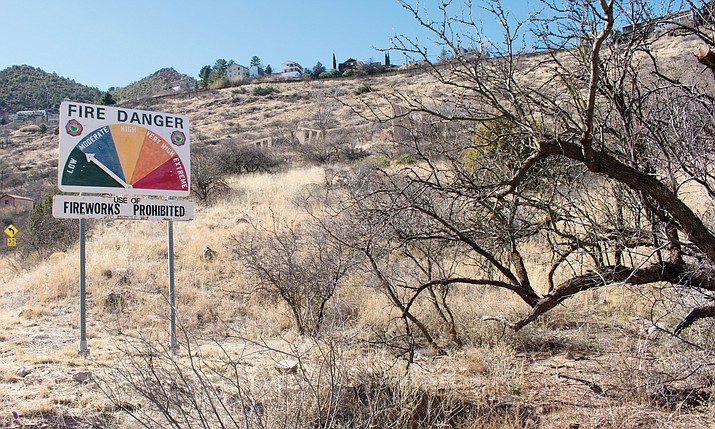 Originally Published: March 13, 2018 1:40 p.m.
Ready, Set, Go
The Verde Valley Fire District follows the Arizona Sheriff's Association guide to hazard evacuation: Ready, Set, Go.
• READY – Prepare now. Prepare for hazards that can threaten your community. Subscribe to county alerts and follow local fire districts on social media. Assemble an emergency supplies kit and keep up with local news, weather watches and warnings.
• SET – Be alert. When there is significant danger in the area, residents should consider voluntarily relocating to a shelter or with family/friends outside the affected area. Keep in mind unique needs for your family or special equipment for pets and livestock. Stay aware of the latest information. Be SET to GO.
• GO – Evacuate. When danger is current and life-threatening, residents should immediately evacuate outside of the affected area. Choosing to ignore this advisement means residents should understand emergency services may not be able to assist you further. Follow instructions from emergency personnel, stay on evacuation routes and avoid closed areas.
A fire season can be defined in two ways: the first is by the occurrence of fires, most of which occur from mid-April to mid-July. The second definition refers to when most fire crews are hired – April to October.
In the last year, the Verde Valley has seen a lack of rain in the winter months outside of the fire season range.
According to Northern Arizona University Forestry Professor Peter Z. Fulé, the overall situation of a dry spell is bad for forests in the high country, but actually indicates less of a chance fire activity in desert grasslands, depending on the elevation. The lack of rain means less grass growth that is conducive to catching a spark.
"There's this reversal," Fulé said. "The wet winter is good for highlands and bad for grasslands, and in a season like this, bad for high elevation and good for grasslands."
While the "reversal" is more of a rule than a guarantee, the Verde Valley Fire District does not feel a need to make extra preparations as a response to the dry season.
"Low precipitation will not make a difference in our response. However, it may trigger our high season a little earlier if needed," said Verde Valley Fire Chief Nazih Hazime. "This means we upgrade our protocols for wildland responses, which includes adding more resources on our initial dispatch – this is all coordinated with the Forest Service and Verde Valley fire agencies."
Common causes of wildfire include campfires, vehicles, smoking, and fireworks, according to Wildland Fire Arizona. The most recent wildland fire in Arizona occurred north of Flagstaff, started by a personal drone that crashed and burned.
The overall fire risk is higher than average across the state – dipping below average in February due to the rainfall.
Last month, Governor Doug Ducey announced he is boosting his funding ask for the 2018-2019 fiscal year "for fire safety and prevention effort" for a "difficult fire season."
More like this story