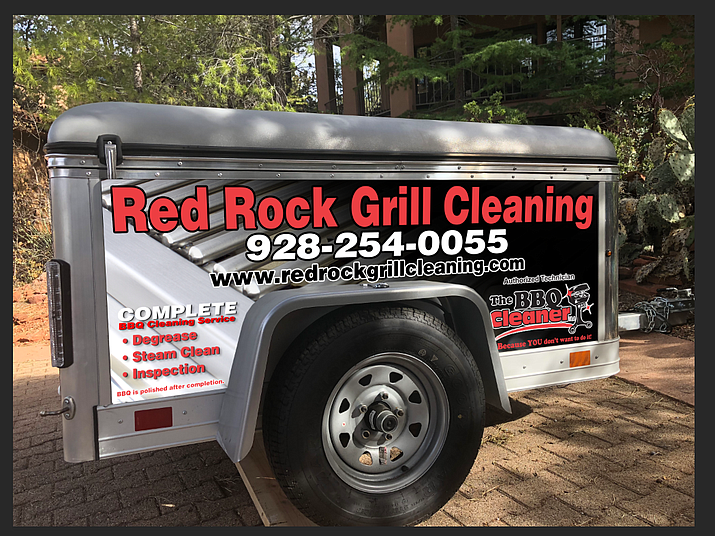 Originally Published: March 15, 2018 3:35 p.m.
Red Rock Grill Cleaning began service in Sedona and the Verde Valley last month.
The mobile-based business is owned and operated by Scott Thompson and serves Sedona, Cottonwood, Flagstaff, and Northern Arizona.
"We specialize in renewing your grill to extend the lifetime of your valuable investment by removing harmful carcinogens and preventing future corrosion," said Thompson, who has lived in Sedona since 2006. "An authorized technician will arrive at your site with a special degreasing tank in which parts of your deconstructed grill will soak while the hood and main body of the grill is vacuumed, scrubbed, and polished."
"I always enjoyed seeing friend's and neighbor's views from their beautiful homes, and began observing not only how dirty the grills were, but also the fact no one offers this kind of service, said Thompson. "I love being the only one in Northern Arizona to offer this service, it allows me to really connect with customers on a local level, deliver satisfaction and strengthen the community."
Contact Red Rock Grill Cleaning at (928) 254-0055.
More like this story