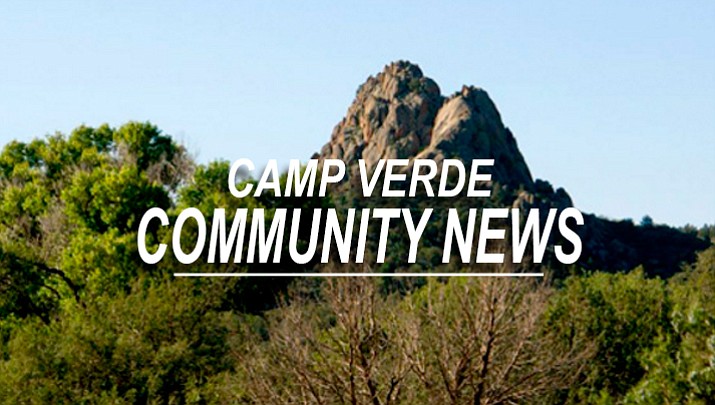 Originally Published: March 20, 2018 9:55 a.m.
Saturday, March 24, Meals on Wheels, in partnership with the Verde Valley Senior Center will sponsor the third annual Camp Verde March-a-Mile event in conjunction with the National March-a-Mile for Meals on Wheels in an effort to raise funds for the Meals on Wheels program.
This program delivers meals to approximately 60 Camp Verde residents on a daily basis, five days a week, for a total of 300 meals a week, at an annual cost of over $70,000. Due to federal and state government rules and regulations, each meal must contain meat, vegetable, fruit, bread and milk. Although the VVRC receives some grants from foundations and the government, the majority of the funds come from individuals and/or corporations.
The meals in Camp Verde are mostly delivered to handicapped and home-bound seniors. Many of whom are disabled veterans. For most of them, this is their only meal of the day. Therefore, they split it up, so that they can have more than one meal a day. Also, in many cases, the Meals on Wheels driver is the only person with whom they come in contact on that day.
Registration will begin at 9 a.m., at the Gazebo located at 475 Main Street and the March will begin at 10 a.m.
The March will proceed south along Main Street to the signal at Hwy 260; turn left and continue to the Shell Station. Stop for a brief refreshment, courtesy of Ernie's, and continue back to the Gazebo. The route is all on a sidewalk and does not require crossing any streets. Any walker who raises $50 or more in pledges will receive a pancake and sausage breakfast, courtesy of our local Denny's Restaurant.
The Registration Form and Pledge Sheet may be obtained at CV Town Hall, the CV Library, CV Senior Center and the CV Parks & Recreation Department.
Please bring the Registration Form and Pledge Sheet with you on Saturday morning.
For more information, call Marie De Clue at (928) 554-1059 or Penelope Cook at (928) 606-5371.
More like this story