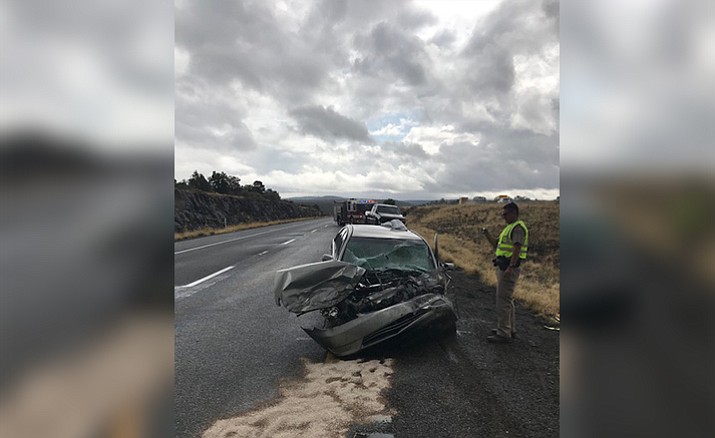 Originally Published: May 3, 2018 9:28 a.m.
Copper Canyon Fire & Medical Authority responded to a two-vehicle accident along 1-17 north of Camp Verde Wednesday morning.
According to the Arizona Department of Public Safety DPS, the accident was a head-on collision between a passenger car and a pickup truck.
Two people were transported to an area hospital, according to a CCFMA media release.
"The exact cause of the accident was unknown and was being investigated by DPS," the release stated. "Units from Copper Canyon Fire were assisted by Pinewood Fire. Inclement weather in the area was a possible cause."
-- Information provided by Copper Canyon Fire & Medical Authority