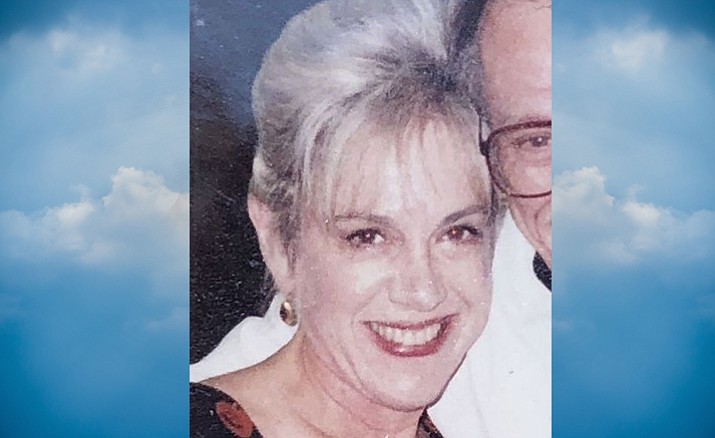 Originally Published: May 5, 2018 3:40 p.m.
Christine P. DeWolfe of Cottonwood, Arizona, passed away on Tuesday April 24, 2018, after a courageous battle with cancer.
Christine was born on Aug. 14, 1948, in Sherman Oaks, California, the daughter of the late Daniel and Marie (Flynn) Mamula. She attended UC Santa Cruz and had a career in food service with many years as a supervisor at South Bay Medical Center in Redondo Beach, California.
Christine married David DeWolfe on Oct. 14, 1995. in Redondo Beach. They retired to Cottonwood in 2003. They became active workers in community service through the American Legion Post 25, where Christine was an officer for 14 years.
In addition to her beloved husband, David, Christine leaves her cherished sisters, Cheryl Essington of Manhattan Beach, California, and Celeste Mamula of Westchester, California. She also leaves her sisters-in-law, Evelyn Harding and Betty Bruhmuller, and brother-in-law, James DeWolfe, all in Massachusetts, along with many nieces and nephews.
Please join family and friends to honor and remember Christine's life by gathering for a memorial tribute at the American Legion Post 25, 480 S. Calvary Way, Cottonwood, Arizona, 86326 on Saturday, May 12, at 11 a.m.
An online guestbook is available to sign at www.westcottfuneralhome.com
Information provided by survivors.
More like this story