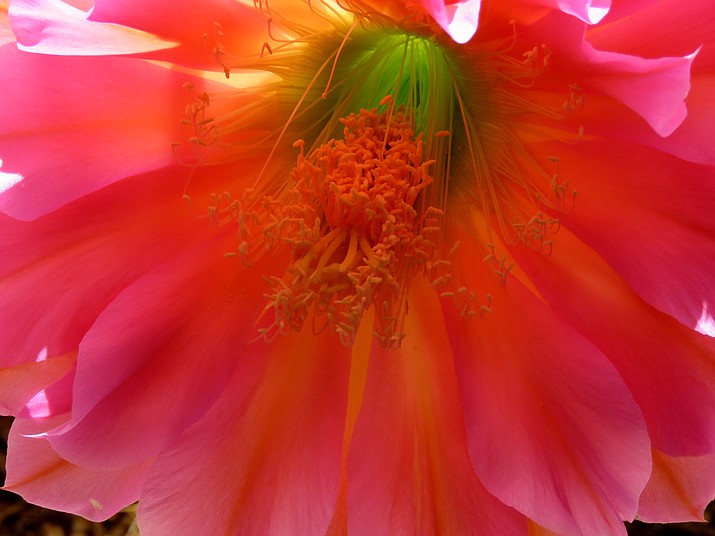 Originally Published: May 23, 2018 11:16 a.m.
May is the time for cactus, normally so bland, so ordinary, to explode into magnificence. Those dowdy gray-green lumps that seem to fade into the background suddenly burst forward into the limelight and become rock stars for a handful of days. The hybrid trichocereus, often called the torch cactus, is particularly dramatic, but like most divas, is fragile, and the 8-inch blossoms only last a day or two, maybe three if the plant is sheltered from sun and wind. Then it's back to the doldrums.
Melissa Bowersock is a photographer and multi-genre author with multiple novels and non-fiction titles to her credit. For more information, visit her web page at www.newmoonrising.net.
More like this story