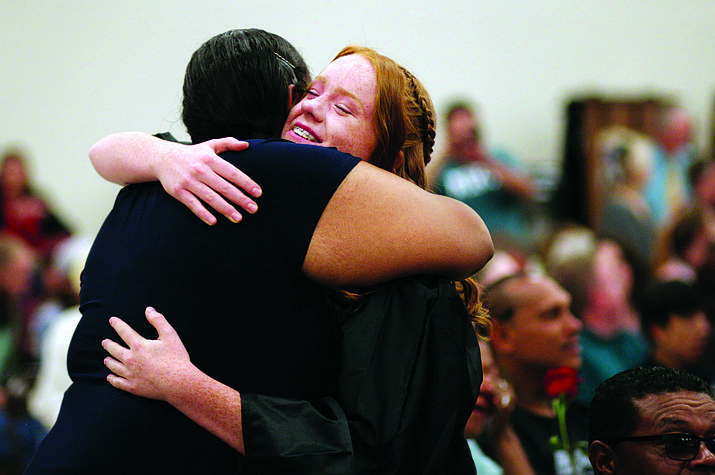 Originally Published: May 24, 2018 3:08 p.m.
Wednesday, Beaver Creek School promoted 42 students in the school's multi-purpose building.
After the academic awards presentations, special words, the song and rose ceremony, and speeches by Valedictorian Jaden Daniel and salutatorian KeLeeMae Leitner, Beaver Creek School District Superintendent Karin Ward and Principal Katrina Sacco presented the diplomas, along with BCSD Governing Board members Jacqueline Harshman, Karen DuFresne and Perry Krowne.
The promotion ceremony ended with the school's traditional dance back down the aisle. Attendees then attended a reception in the cafeteria before graduates then danced in the gym until 10 p.m.
More like this story