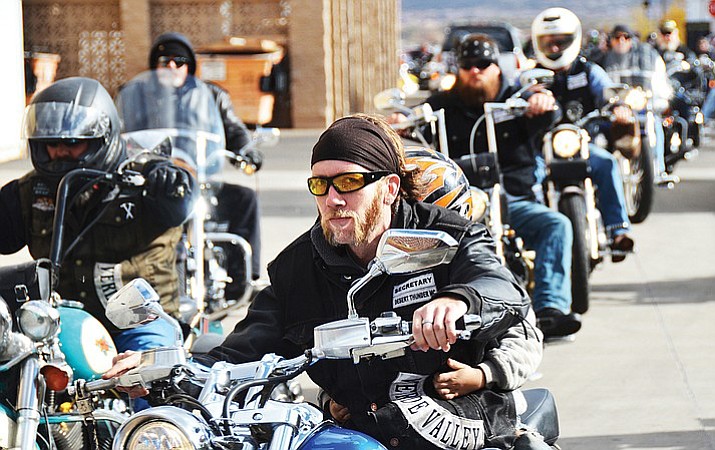 Originally Published: November 6, 2018 3:08 p.m.
Every year, motorcyclists in the community gather for the annual Toy Run.
Now in its 34th year, the Toy Run will raise money for the Verde Valley Teen Scholarship.
Registration is on Nov. 10 from 9 a.m. to 10:30 a.m. at the Walmart Parking Lot.
Cost of admission is an unwrapped toy, $20 per rider and $10 per passenger
 Cheri Marx of the Verde Valley Teen Center said the toys are distributed locally in the community.
Marx said the event will be a dice run, meaning motorcyclists follow a prescribed course with checkpoints. The first stop is at Maverick. The end party is at the Moose Lodge in Clarkdale with raffles, food and music.
The goal is to raise at least $15oo so the recipients of the Verde Valley Teen Scholarship each get $500, Marx said.
-- Kelcie Grega