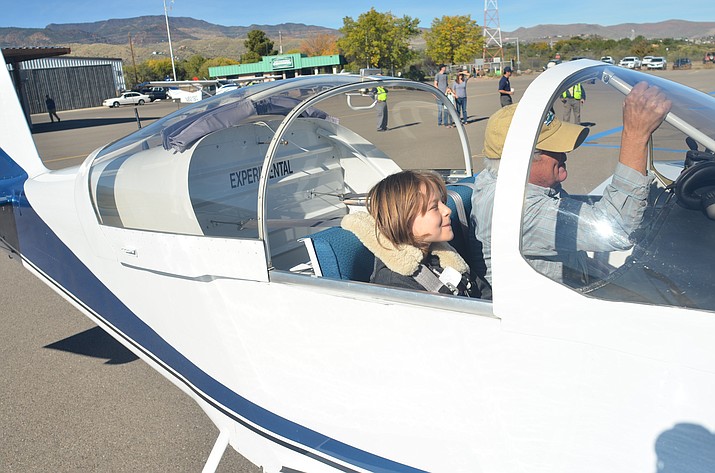 Originally Published: November 6, 2018 2:35 p.m.
Seven local pilots from the Experimental Aircraft Association Chapter 952 too about 30 children on flights Saturday morning at the Cottonwood Municipal Airport.
The pilots of the Verde Valley chapter of the EAA mainly fly out of Cottonwood, Rimrock, Montezuma and Sedona. The pilots each took a child – age 8 to 17 years old - on flights on small private planes.
The students earned a Young Eagle certificate after the flight. Pilot Ryan Murphy of Prescott congratulates Lucas Shook, 12, after his flight on the tarmac below. Molly Johnson, 9, and pilot Bob Noll prepare for takeoff, bottom left, while Logan Johnson, 11 picks up his Young Eagle certificate after his flight with pilot Sid Lloyd.