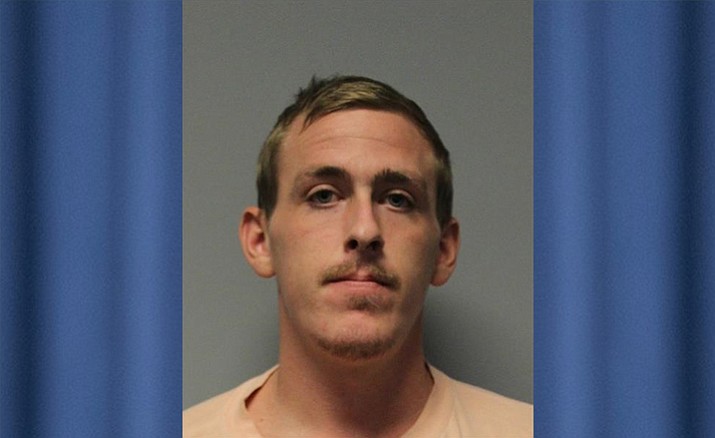 Originally Published: October 3, 2018 12:19 p.m.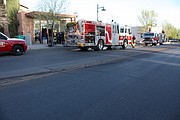 COTTONWOOD -- A 26-year-old Cottonwood man believed responsible for several 2013 arsons of city property was indicted by a Yavapai County Grand Jury last month, according to Cottonwood police.
Joshua Dawson is facing three felony counts of arson of an occupied structure, said Cottonwood Police Sgt. Monica Kuhlt.
Dawson's motive was not clear, according to Kuhlt, "except for his disdain for the government."
Dawson and two other suspects are accused of setting fire to three different businesses in Cottonwood, including the City of Cottonwood's Human Resource and Finance building at 816 N. Main Street on April 1st, 2013, according to police.
Kuhlt said the building had $380,000 worth of damages.
In 2013, Cottonwood Fire Marshal Rick Contreras said two firebombs were thrown, breaking the front window at the Finance and Human Resources building at 816 N. Main St. A rock was also used to break out a rear window in the same building. Contreras said the resulting fire caused damage around the broken window and heavy smoke damage throughout the building. Cottonwood Police Commander Gary Eisenga said the arsonists targeted two other buildings, unsuccessfully, before throwing the bombs at the city building. Police are also investigating incidents at Sunwest Bank, 704 S. Main St., Cottonwood, and also at the Spirit Gas Station at 10th and Main Street.
Kuhlt said other agencies helped Cottonwood PD in the investigation.
"Cottonwood Police, with the assistance from Alcohol Tobacco, Firearms and Explosives, investigated the arsons in which Molotov cocktails or a bottle-based improvised incendiary devices were used to firebomb a bank, gas station and city building during the early morning of April 1st, 2013," Kuhlt said. "All leads were exhausted and the investigation turned into a cold case until mid-2017 when new information surfaced."
According to police, the Yavapai County Sherriff's Office detectives conducted a separate arson investigation.
"Last year, Cottonwood detectives were contacted by detectives from Yavapai County Sheriff's Office with new information," Kuhlt said "YCSO had an arson during that same time period in 2013 and the suspects appeared to be involved. Last year, YCSO charged three suspects for their arson investigation."
The YCSO investigation concerned a Verde Village arson/burglary case in 2013 at the 1900 block of South Deserama Circle. The investigation identified Dawson as one of the suspects as well as Bradley Meyer of Cottonwood and William Stockwell of Cornville.
According to YCSO, detectives confirmed that the suspects knew the residents who were out of town at the time of the arson and burglary.
"Dawson apparently had an ongoing conflict with the Deserama Circle occupants related to drug-sale favoritism so the three suspects decided to burglarize and burn down the home," a YCSO news release stated. "The suspects did not realize that one of the occupants was actually still in town and came home to discover the fire around 1 a.m. and call 911."
According to YCSO, the fire caused $136,000 worth of damages. All three men involved were charged with arson of an occupied structure, burglary, property damage and theft.
YCSO's investigation provided additional leads for Cottonwood detectives.
"We continued our investigation and subsequently established enough probable cause to get an indictment through the Grand Jury," Kuhlt said.
In September, a Grand Jury charged Dawson with the felony counts, according to Cottonwood PD. Dawson was already in custody on other charges
Kuhlt said the investigation indicated that Dawson does not like the government.
Cottonwood City Manager Dough Bartosh commended police efforts.
"This is just another example of our police department never giving up in their efforts to solve a case and bring the suspect to justice," he said. "This also displays the great working relationship and communication we share with our law enforcement partners around the state and in particular in Yavapai County. I know our employees and our community members are relieved regarding the arrest of this suspect."