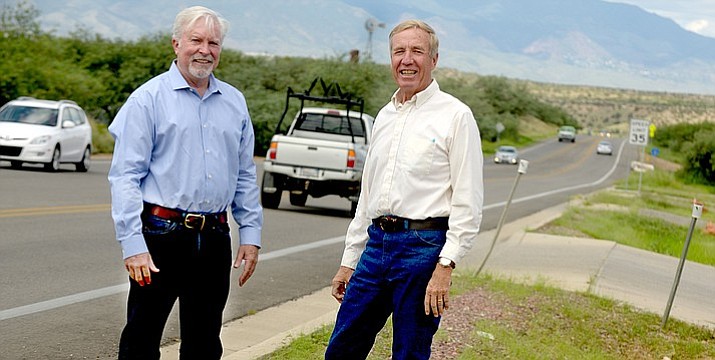 Originally Published: October 4, 2018 1:22 p.m.
VERDE VALLEY -- In an effort to alleviate traffic concerns and higher travel demands, Yavapai County is considering a project that would add a new north-south route to connect Cornville Road to State Route 260.

Right now, the project is still in its talking stages as project representatives dialogue with the community. Project organizers are asking the public to visit verdeconnect.com to share their thoughts.


Over the last couple of weeks, study team members for the Verde Connect Project have provided an overview of the project and a report on survey results from the public during public meetings in Cottonwood and Camp Verde.
According to the project's website, the Verde Connect project is projected to be a two-lane roadway and bridge across the Verde River to connect the northern portion of the Yavapai-Apache Nation and the Town of Camp Verde to State Route 260.
Objectives of the proposed project are to improve safety and enhance livability. The project is also meant to alleviate issues with commuting between communities.
According to a presentation on Sept. 26, issues include congested corridors along Cornville Road and limited access to shopping, jobs and healthcare.
Top priorities among survey responders
Emergency access and response times
Alternative route for residents
Reduced travel times
Alternative route when I-17 is closed
Improved access to jobs, shopping and health services