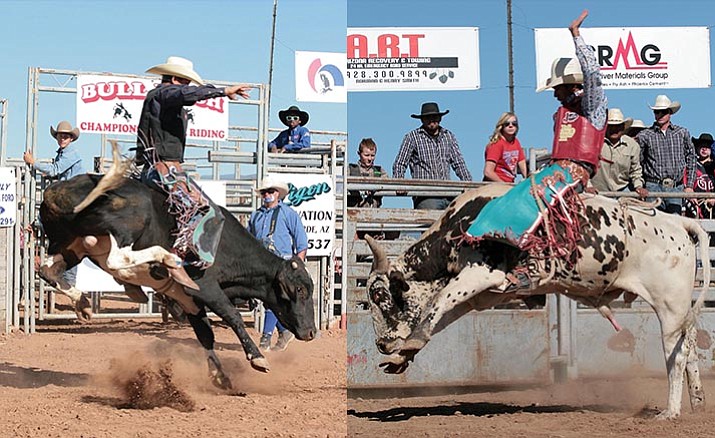 Originally Published: October 9, 2018 12:19 p.m.
Cliff Castle Casino Hotel will bring the Bull Bash back to the Stargazer Pavilion Friday and Saturday, Oct. 12-13.

The Bull Bash will feature riders from throughout the Southwest and in addition to the open championship, this year's event will recognize the best novice and the best junior riders as well.

Riders will be competing for cash including a share of the 100-percent payback of entry fees as well as $4,000 in added money. This is sure to attract a seasoned group of riders.
Bulls are provided by Owen Washburn as well as 3G Bucking Bulls guaranteeing some amazing rides.
Performances will take place at the Stargazer Pavilion, northern Arizona's premiere outdoor event area, Friday and Saturday, Oct. 12-13. The gates will open at 5 p.m. and the show will begin a 7 p.m.
Tickets are on sale now at the casino cashier cage, and online at Cliffcastlecasinohotel.com. Advance tickets are $10 for each night and are $15 on the day of the show. Kids 12 and under are $5 on both nights.

"We pride ourselves on bringing world-class entertainment to Northern Arizona's favorite outdoor theater, Stargazer Pavilion," said Danny Gutierrez, general manager at Cliff Castle Casino Hotel, and Senior Pro Rodeo 2003 World Champion Bull Rider.
"We're excited to bring the Bull Bash back to Camp Verde, it's been a long time since the area has had a chance to see a bull riding event at such a high level of competition. The Bull Bash, in conjunction with Fort Verde Days, is a win win for the community"
Stargazer Pavilion is located off of I-17 next to Cliff Castle Casino Hotel. Get your tickets today online at www.cliffcastlecasinohotel.com, or at the cashier cage in the casino
For more information about Cliff Castle Casino, visit www.cliffcastlecasinohotel.com.