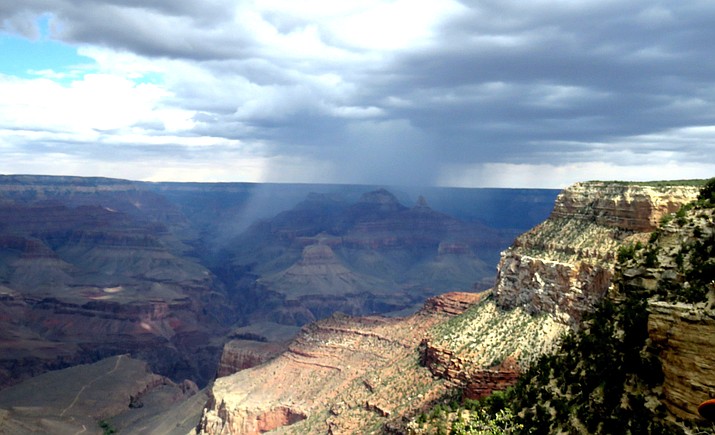 Originally Published: October 9, 2018 3:33 p.m.
On a recent visit to the Canyon, I was lucky enough to see a storm develop over the inner gorge. Starting small, the storm grew in size until the entire South Rim was pelted with cold rain. The aftermath was a Canyon washed clean--fresh, clear, as stunning as always.
Melissa Bowersock is a photographer and multi-genre author with multiple novels and non-fiction titles to her credit. For more information, visit her web page at www.newmoonrising.net.
More like this story