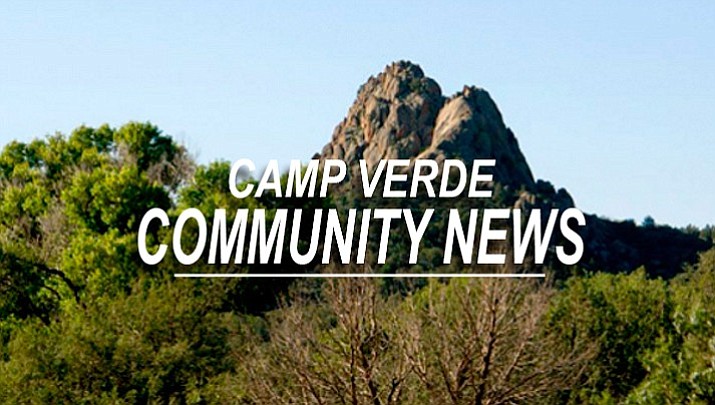 Originally Published: February 20, 2019 1:03 p.m.
CAMP VERDE – The Town of Camp Verde has partnered with an honors program student from Yavapai College to raise money for renovations to Hallett Park, on Main Street next to Moscato restaurant.
If you go ...
WHAT: Express Yourself, an all-ages open talent night
WHERE: Thanks a Latte, 348 S Main St, Camp Verde,
WHEN: 5:30 to 8 p.m.
From 5:30 until 8 p.m. Feb. 28, Thanks a Latte will be the location of Express Yourself, an all-ages open talent night for anyone who would like to perform family-friendly content – and to be eligible for prizes.
Each semester, Yavapai College Honors Program students are required to complete a leadership project.
Celeena Johnson, also a Camp Verde High School graduate, teamed up with the Town of Camp Verde and Economic Development Projects Manager Sebra Choe, who agreed to put on a talent/anti-talent show "because Open Mic Night at Thanks-A-Latte is incredibly popular."
We thought it would be a fun little event to help promote local businesses while at the same time raising money for the newest mural project," Johnson said.
The term anti-talent came about as a way to encourage people with varying creative skills and interests to participate.
First prize is a $50 gift card, second is a $30 gift card, and for third place, a $20 gift card.
Express Yourself will also allow local prizes for most courageous, funniest and best anti-talent.
Entrance fee is $10 – for performers or for the general public – or $20 for as many as four family members.
With five-minute time slots for judged and non-judged competition, anyone may set up or practice between 3-5 p.m.
According to the Town of Camp Verde, plans to upgrade Hallett Plaza include a mini stage with electric outlets, mosaic tile mural with pioneer family history theme, moving electric box, paving floor with engraved bricks, and new metal benches designed to complement the artwork.
The upgrades are in partnership with the Town of Camp Verde, the Wingfield-Hallett family, the plazas surrounding business owners, local artists, students, tribal artists, sponsors, and from various contributions.
The estimated cost of the renovation project cost is $25,000, with Express Yourself endeavoring to raise $1,000 toward the project.
For more information, contact Celeena Johnson at cjohn131@yc.edu.