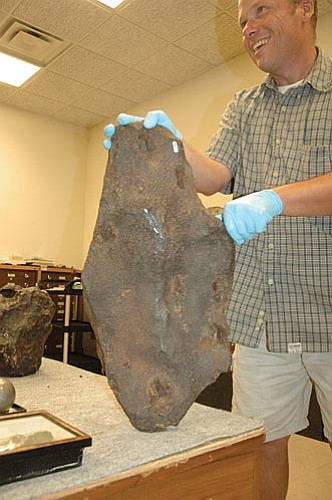 VVN/Steve Ayers
Laurence Garvie, the director of Arizona State University's meteorite collection, considers the Camp Verde Meteorite among the most unusual meteorites in their collection, not only because of its unusual shape and unique history but also because of the many unanswered question that still surround its origin.

Stories this photo appears in:

George Dawson was no stranger to turning dirt. A seasoned construction hand, he traveled extensively throughout Central America and the American southwest, moving mountains for money and, when time allowed, doing some digging on his own for both fun and profit.