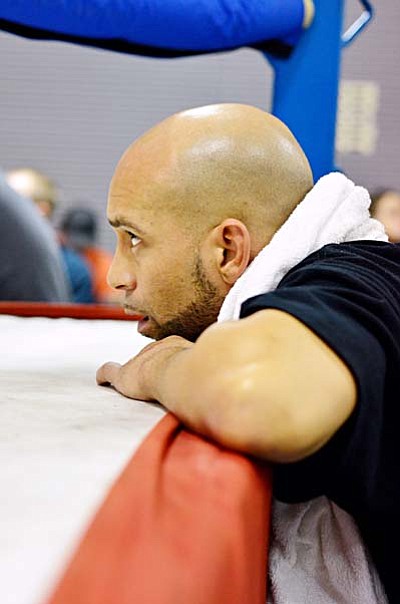 Chris Mack corners one of his fighters from Blended Arts Dojo Dec. 10 at Steve Coury car dealership between Cottonwood Camp Verde. Mack was in Vier's corner for the title fight. VVN/Sean Morris
Stories this photo appears in:
COTTONWOOD -- Small-town Arizona boxing gym Golden Cobra believes International Kickboxing Federation Chief of Officials Dan Stell deliberately broke the rules to help his fighter, Nemo Vier, KO 17-year-old Jesse Duran.