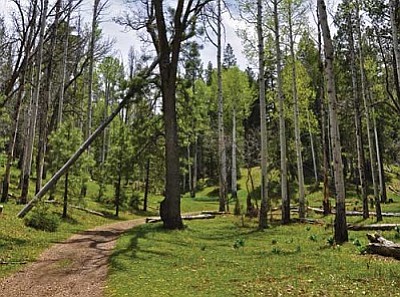 Starting next week, dispersed vehicle camping in the Coconino National Forest will be permitted within 300 feet of the roadway along nearly 600 miles of designated camping corridors. Along all other open roads vehicles must remain within 30 feet of the road.
Stories this photo appears in:
The implementation of road closures and new vehicle camping restrictions on the Coconino National Forest, six years in the making, will begin on May 1.Known as the Travel Management Rule, it will close off 3,000 miles of roads formerly accessible to the public and effectively close many favorite camping spots to RVs and travel trailers.