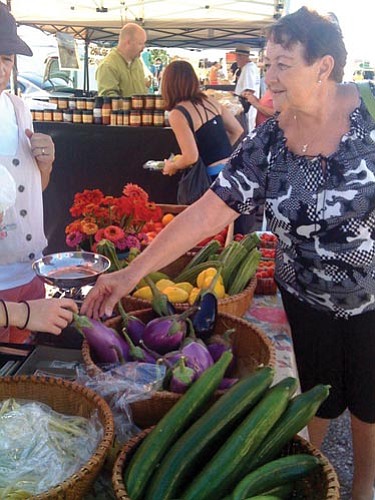 Yavapai County is the only one among its neighbors that charges a special event fee to participants in local farmer's markets. The $137 per market fee, although good for the entire year, is issue No. 1 in the sauerkraut rebellion.
Stories this photo appears in:

Fed up and wanting change
When it comes to their differences with Yavapai County's cottage foods regulations, Sandy Boyce and her fellow sauerkraut revolutionaries are clear that their fight is not with the health department.