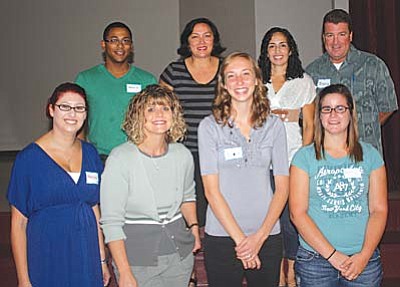 New staff includes special education teacher Marissa Smolinsky, preschool teacher Laura Reed, first grade teacher Karen Crownoble, playground aid Kaitlyn Ralston, Aftershock instructor Cameron Williams, special ed teacher Jessica Lux-Herrera, fifth grade teacher Susan Lemieux-Luque and paraprofessional Stephen Coughlin.
Stories this photo appears in:

RIMROCK - Solar power is not the only addition for Beaver Creek School. There are also plenty of new faces, and some new job descriptions. The district divided the duties of the superintendent and the principal for this year, so Kim Rice is now principal while Karin Ward continues as superintendent.