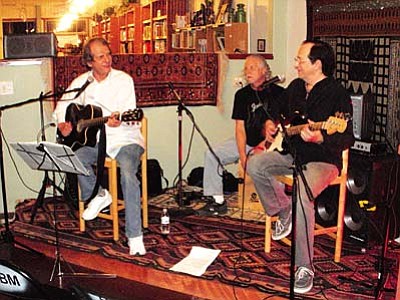 Green Lights plays at the HornAug. 18Green Light, formerly the Tommy Chicky J.R. Band, will perform at the Horn Saloon, 348 S. Main St., Camp Verde, 7:30-10:30 p.m. For more information, call (928) 567-7229.
Stories this photo appears in:

Preschool Storytime at Clark LibraryAug. 16The Clark Memorial Library is very pleased to announce the start of its annual children's reading program.Check for more listings!