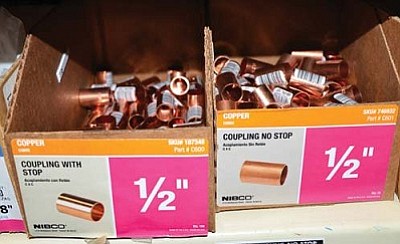 Fitting and soldering copper pipe is pretty easy once you get the hang of it. With the skill you can do more than just fix leaky lines -- you can even make art. (VVN/Sean Morris)
Stories this photo appears in:

The word plumbing comes from plumbum, the Latin word for lead (Pb on the Periodic table). Pipes in Rome and many other parts of the world were originally made of lead, basically poison.