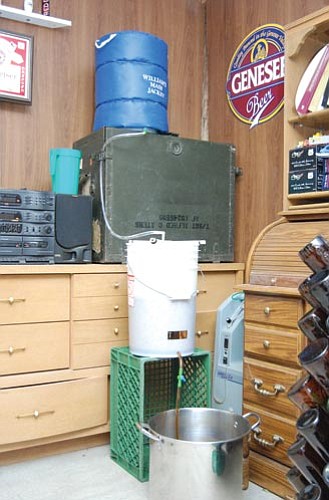 When making beer from an all-grain recipe you need, at the very least, a gravity fed three-tiered system to convert the starch in the grain to a sugary pot of wort. The top container is called a sparge bucket, the middle a mash tun and the bottom is your boiling pot.
Stories this photo appears in:
It all began in 1965 when Fred Maytag III, heir to the bullet-proof washing machine fortune, purchased the Anchor Brewing Company in San Francisco. Since World War II the company had been producing a beer that was barely a step above swill.