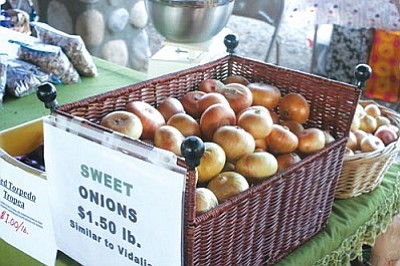 When you go to a farmers market, make sure things are priced. No one likes surprises when they are ready to pay/ If it is not priced, just go to the next booth. Be aware of price per pound. That neatly packed clear bag of green beans for $4, may look reasonable- until you find that it doesn't even weigh ¼ of a pound. That's about $16/pound for green beans… go to the next booth. Ask other customers if they buy from certain vendors and ask why.
Stories this photo appears in:
As a vendor and a consumer at some of our local Farmer's Markets, people have asked me about buying food at the markets. As a believer in all the benefits of buying locally grown foods, among which are freshness, nutritional value and knowing where it came from and how it was treated, I will give you some of my best advice to make your shopping experience the best possible.