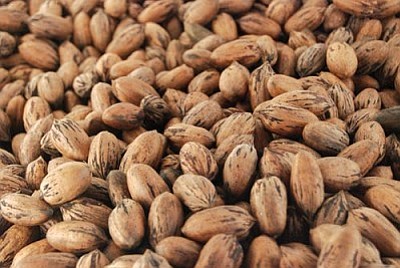 The Verde Valley has well over 10,000 pecan trees that produce more than 250,000 pounds of pecans. It's relatively small in comparison with pecan growing areas, but Arizona is now among the top six pecan-producing states in the country
Stories this photo appears in:

Ideal season leads to quantity of quality
Like so many other tree-grown crops, there are good years, so-so years and not so good years. Then every so often there is one of those years that make you glad you are in the orchard business.