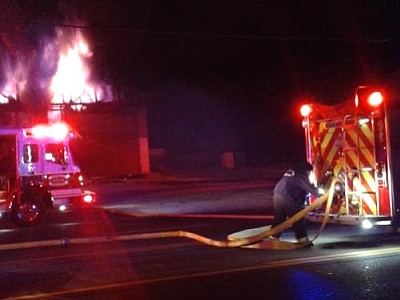 Melissa Steidl sent this photo of firefighters hooking the hose up to the fire truck early on Friday morning.
Stories this photo appears in:
Folks in farming communities are familiar with blazing hay fires in the middle of the night. Cottonwood suffered one of those impressive blazes in the early morning hours Friday. The two-story Verde Hay Barn in Bridgeport caught fire and burned.