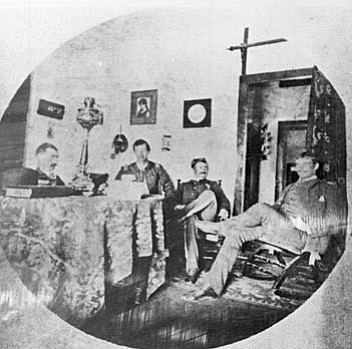 Christmas on the western frontier was a lonely and bittersweet time for the solders assigned to such remote posts as Fort Verde. What merriment could be mustered was of their own making. Food and drink were the best parts.
Stories this photo appears in:
For many a soldier serving on the Western frontier during the last half of the 19th century, Christmas time was bittersweet at best and downright dismal at its worst.