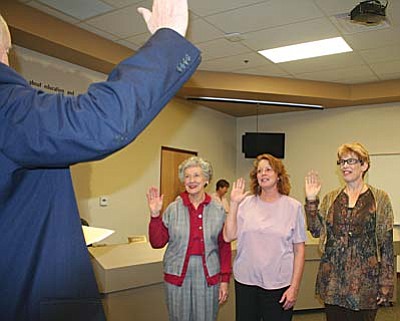 County Superintendent Tim Carter gives the oath of office to Jeannette Estes (from left), Jackie Harshman and Diana Foltz during the Beaver Creek School District Governing Board meeting Dec. 10. VVN/Raquel Hendrickson
Stories this photo appears in:
RIMROCK - Even for long-time teachers, the Yavapai Teacher and Principal Evaluation coming down from the Legislature is a bit stressful. Even more so as they are tied to the teacher performance plan.