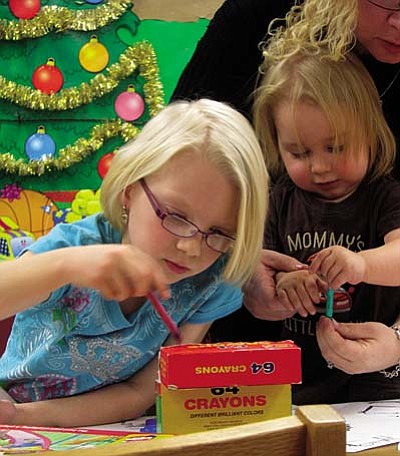 Winter Break activities for kidsDec. 26-Jan. 3Kids, are you looking for something to do during winter break? Visit Camp Verde Community Library and play a game, color a picture, create a craft, use a computer, work on a puzzle, hear a story or read a book. Camp Verde Children's Librarians are busy thinking up things for you to do from Wednesday, Dec. 26, through Wednesday, Jan. 3, so stop by any time during library open hours and join the fun. Weekly Story & Craft Times will be held Wednesdays at 10 a.m. and Saturdays at 11 a.m.
Stories this photo appears in:

Steak dinner at the VFWDec. 21The Ladies Auxiliary of VFW Post 6739 in Camp Verde will be hosting a dinner on Friday from 5 to 7 p.m. Check for more listings!