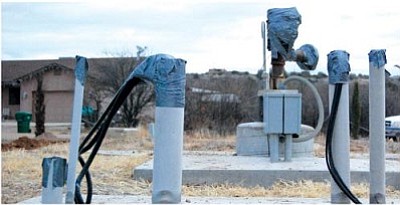 VVN/Steve Ayers
In the company and the county's opinion, the removal of the fencing, electrical improvements and a storage shed on the site of Montezuma Rimrock Water Company's controversial well constitutes compliance with a judge's order to vacate the lots. But a neighbor insists that the wellhead must go also.
Stories this photo appears in:

Neighbor says it's not enough
Montezuma Rimrock Water's controversial well remains controversial.