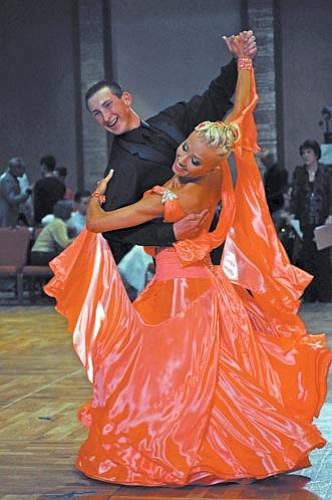 Roland Kyle works with his coaches and dance partners at the Imperial Ballroom Dance Center in Scottsdale. Kyle has been involved in Ballroom Dance since high school and his goal is to turn professional.
Stories this photo appears in:
For 19-year-old Cottonwood resident Roland Kyle, his passion for ballroom dancing started in August 2008 while he was taking a class at American Heritage Academy. He admitted early on that the dancing was fun. But he soon discovered that the benefits of ballroom dancing helped him in sports.