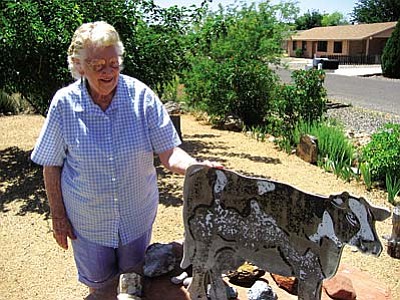 Author to speak at Clemenceau June 19Two-time author Mary Wyatt will be speaking at the Clemenceau Heritage Museum from 1 to 3 p.m. This is a free event to the public. Wyatt was born and raised on a local ranch and lived in the area for over 80 years. She attended school in Oak Creek Canyon until there were too few students to make a school. Wyatt is both entertaining and informative. For more information, email clemenceauheritagem@qwestoffice.net.
Stories this photo appears in:
Audition for The Secret GardenJune 18Auditions will be held for the Missoula Children's Theatre (MCT) production of The Secret Garden at the Camp Verde Schools Multi-Use Complex theater beginning at 9 a.m. Check for more listings!