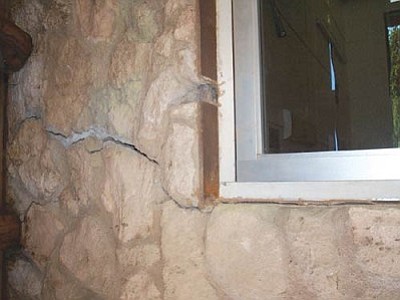 Photos courtesy Beaver Creek SchoolSeveral cracks began appearing this year in the historic 1932 rock building on the Beaver Creek School campus. The situation puts the future of the building in question.
Stories this photo appears in:

Cracks in historic school building a dilemma for Beaver Creek district
The rock building in the center of the Beaver Creek School campus has long been a symbol of sorts. Call it the perseverance of education in a hardscrabble life.The 1932 school was the first building at the current campus in a district that is one of the oldest in the state. It has been a point of pride and a piece of history. It has also been fracturing on its foundation.