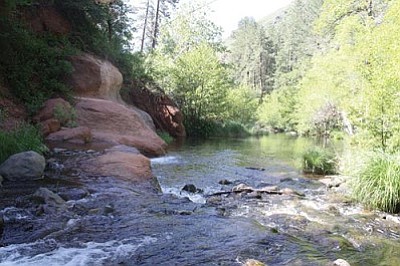 Courtesy Barry Allen
A previously planned cleanup Oak Creek on June 23 will put an emphasis on efforts by the Oak Creek Watershed Council to clean up the stream following several incidents where young partiers have left hundreds of pounds of garbage in their wake.
Stories this photo appears in:

On June 23, the Oak Creek Watershed Council will host a litter cleanup along three, one-mile sections of the creek. It is one of several planned cleanups that are part of a one-year pilot program.