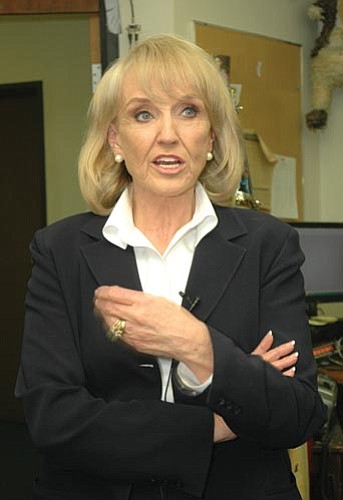 Gov. Jan Brewer anticipates the "heart'' of SB 1070 will be found legal by the justices. That section requires police to make an effort to check the immigration status of those they have stopped if there is reasonable suspicion the person is in this country illegally.
Stories this photo appears in:

Anticipating at least a partial Supreme Court victory, Gov. Jan Brewer on Tuesday updated her directive on how police in Arizona must be trained to implement the 2010 state law aimed at illegal immigrants.