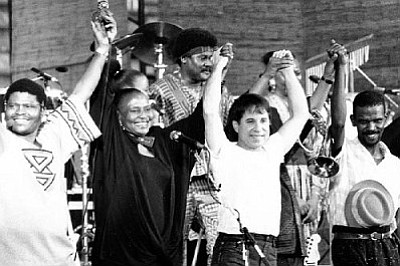 "Under African Skies" travels with Paul Simon back to South Africa, a quarter century after the making of "Graceland". He revisits the making of the record, surveying from the vantage of history the turbulence and controversy surrounding the album's genesis. The film features interviews with key anti-apartheid activists of the time and such musical legends as Quincy Jones, Harry Belafonte, Paul McCartney and David Byrne.
Stories this photo appears in:
The Sedona International Film Festival is proud to present two star-studded and critically-acclaimed films at its Mary D. Fisher Theatre: "Peace, Love and Misunderstanding" and "Under African Skies."