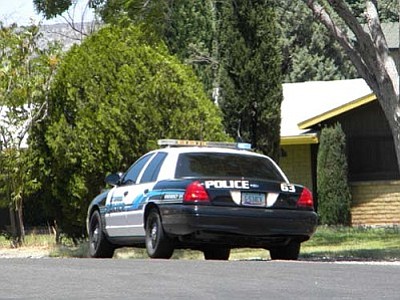 Cottonwood Police pursued the suspect through town to an open field off East Mingus Avenue, where he apparently turned his shotgun on himself.
Stories this photo appears in:
Just before 1 p.m. Thursday Cottonwood Police were called by a Credit Union West employee stating they had just been robbed at gunpoint. The employee gave a description of the suspect as a white male with a black handkerchief on his face, a black hat, gray hoodie and camouflage pants. The suspect reportedly brandished a shotgun during the robbery and left the bank with an undetermined amount of cash.